Ad blocker interference detected!
Wikia is a free-to-use site that makes money from advertising. We have a modified experience for viewers using ad blockers

Wikia is not accessible if you've made further modifications. Remove the custom ad blocker rule(s) and the page will load as expected.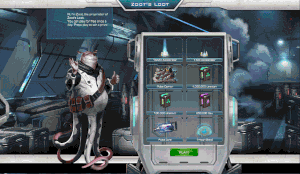 Zoot's Loot is a game that can be played for free every 20 hours, even when it says once a day. Playing additional times requires use of a Zoot Token which can be acquired from the Shop (

 5) or be won from Zoot's Loot itself and from Map rewards. Kabam randomly pick the set of prizes each time, and could no longer be spun after a page reload. Even if you click on a square a prize has landed on, the prize is preselected for you and is readable in the JSON response after you click Play!
Promotions
Edit
Zoot's Loot Riot has begun! What will you win?, 2013 Dec 10
Edit
"
Win Parts, Tokens, Crates, Mystery Boxes and more valuable items, including a *Top Prize*, during our "Zoot's Loot Riot" Event!

Check out the Featured Tab of the Store to see a preview of the Premium Prizes we've included in Zoot's Loot!

*TOP PRIZE*: Max-Level Crate - Contains 3x Level 17 Vermillion Smart Parts and 3x Token 4.0s!

NOTE: Premium Items will only be in Zoot's Loot for a Limited Time - take advantage while you can!

"

—Edgeworld, Mail
Zoot's Loot Riot has begun! What will you win?, 2013 Dec 18
Edit
"
Win from an assortment of Mystery Boxes - including a *Top Prize* - during our NEW "Zoot's Loot Riot" Event!

Check out the Featured Tab of the Store to see a preview of the Premium Prizes we've included in Zoot's Loot!

*TOP PRIZE*: S3 Crate - Contains 3x Level 17 Vermillion Smart Parts!!!

NOTE: Premium Items will only be in Zoot's Loot for a Limited Time - take advantage while you can!

"

—Edgeworld, Mail
Zoot's Loot Riot has begun! What will you win?, 2014 Jan 13
Edit
"
We've updated Zoot's Loot to include TOKENS! Play now to see what levels you will win!

Win from an assortment of Mystery Boxes - including a *Top Prize* - during our NEW "Zoot's Loot Riot" Event!

Check out the Featured Tab of the Store to see a preview of the Premium Prizes we've included in Zoot's Loot!

*TOP PRIZE*: Token 4.0s!!!

NOTE: Premium Items will only be in Zoot's Loot for a Limited Time - take advantage while you can!

"

—Edgeworld, Daily Update
Zoot's Loot Riot has begun! What will you win?, 2014 Jan 17
Edit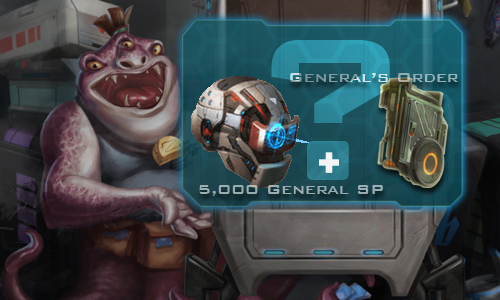 "
Win from an assortment of General SP related items, mystery boxes and a *Top Prize* during our NEW "Zoot's Loot Riot" Event!

Check out the Featured Tab of the Store to see a preview of the Premium Prizes we've included in Zoot's Loot!

*TOP PRIZE*: Order and Chaos Crate (contains over 600 Platinum worth of General SP and General's Orders!!!)

NOTE: Premium Items will only be in Zoot's Loot for a Limited Time - take advantage while you can!

"

—Edgeworld, Mail
Zoot's Loot Riot has begun! What will you win?, 2014 Jan 24
Edit
"
Win from an assortment of Mystery Boxes, Crates, Modules, etc. and a *Top Prize* during our NEW "Zoot's Loot Riot" Event!

Check out the Featured Tab of the Store to see a preview of the Premium Prizes we've included in Zoot's Loot!

TOP PRIZE*: Hacker's Crate (2x Black Market Patch, 5x Hacker's Patch, 7x Modder's Patch, 7x Software Backup)

NOTE: Premium Items will only be in Zoot's Loot for a Limited Time - take advantage while you can!

"

—Edgeworld, Daily Update
Zoot's Loot Riot has begun! What will you win?, 2014 Jan 27
Edit
"
Win from an assortment of Troop-themed Mystery Boxes, Crates, Items and a Double the Odds *Top Prize* during our NEW "Zoot's Loot Riot" Event!

Check out the Featured Tab of the Store to see a preview of the Premium Prizes we've included in Zoot's Loot!

*TOP PRIZE*: Tri-Force Crate (Double the Odds to win!)

NOTE: Premium Troop Items will only be in Zoot's Loot for a Limited Time - take advantage while you can!

"

—Edgeworld, Mail
Zoot's Loot Riot has begun!, 2014 Jan 29
Edit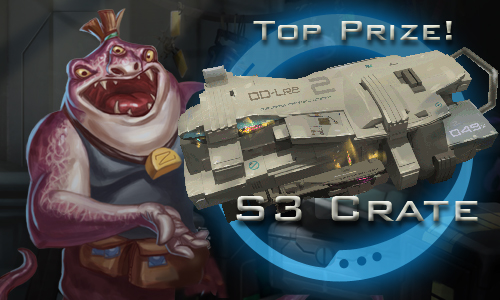 "
Win from an assortment of Parts, Tokens, Patches and the *Top Prize* during our NEW "Zoot's Loot Riot" Event!

Check out the Featured Tab of the Store to see a preview of the Premium Prizes we've included in Zoot's Loot!

*TOP PRIZE*: S3 Crate (3 FULLY UPGRADED Level 17 Vermillion Parts!)

NOTE: Premium Items will only be in Zoot's Loot for a Limited Time - take advantage while you can!

"

—Edgeworld, Mail
Zoot's Loot Riot has begun!, 2014 Feb 4
Edit
"
Win from an assortment of Upgrade Cores and the *Top Prize* during our NEW "Zoot's Loot Riot" Event!

Check out the Featured Tab of the Store to see a preview of the Premium Prizes we've included in Zoot's Loot!

*TOP PRIZE*: Platinum, Gold, Silver and Bronze Prize Boxes!

NOTE: Premium Items will only be in Zoot's Loot for a Limited Time - take advantage while you can!

"

—Edgeworld, Mail
Zoot's Loot Riot has begun!, 2014 Feb 7
Edit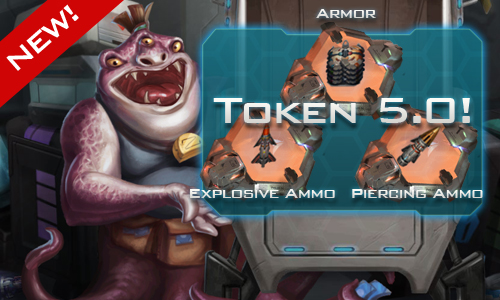 "
Win from an assortment of Enhancement Tokens and the *Top Prize* during our NEW "Zoot's Loot Riot" Event!

Check out the Featured Tab of the Store to see a preview of the Premium Prizes we've included in Zoot's Loot!

TOP PRIZE*: 5.0h Yeah Crate: One of the only ways to obtain the NEW Token 5.0s!

NOTE: Premium Items will only be in Zoot's Loot for a Limited Time - take advantage while you can!

"

—Edgeworld, Daily Update
Zoot's Loot Riot Starts NOW!, 2014 Feb 9
Edit
"
Win from an assortment of General SP related items, mystery boxes and a GRAND PRIZE during our NEW "Zoot's Loot Riot" Event!

Other Premium Prizes include: General's Crates, General's Orders, Generals SP Racks, Generals SP, Cerulean Construction Crates and Battlecruisers!

GRAND PRIZE: Order and Chaos Crate! This Crate comes loaded with Generals SP AND 5 General's Orders!

NOTE: Premium Items will only be in Zoot's Loot for a Limited Time - take advantage while you can!

"

—Edgeworld, Mail
Zoot's Loot Riot!, 2014 Mar 3
Edit
Zoot's Loot Riot!, 2014 Mar 9
Edit
"
A BRAND NEW Zoot's Loot Riot is now LIVE! This Riot will only last for the next 12 hours!

We've added Decryption Keys, Incineraptors, Battlecruisers, Pulse Tanks, Decimators, General's Crates, Use the Force Boxes and Hacker's Crates to Zoot's Loot!

Try for the GRAND PRIZE, the Ruby Armor!!!

This Event lasts from 11:00am PDT until 11:00pm PDT on March 9th.

Good Luck!

--The Edgeworld Team

"

—Edgeworld, Mail
Rebel's Riot!, 2014 Mar 23
Edit
"
The Rebellion has kicked that slimy slug Zoot out of this own Black Market. The Rebellion has taken over.

Zoot's got reinforcements on the way, so we've got to make this quick. Our radars indicate his Incineraptors will touch down at 9:00pm PDT today and we'll be forced to retreat....for now.

Click on the that yellow slug to play. We've added Rebellion Crates and Rebel's Ransack Boxes, and added just about every Crate we can find.

It's time to take back Cerulea. The Rebellion will rise again.

--The Rebellion

"

—The Rebellion, Mail
NEW Troop: Space Donkey!, 2014 Apr 1
Edit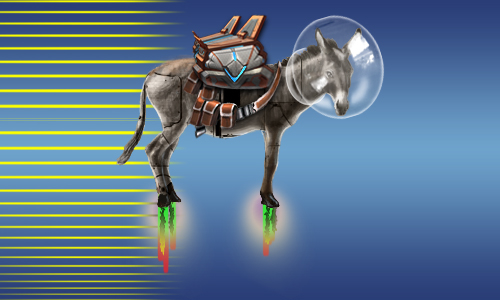 "
Zoot is on his way back, and he's bringing a friend along. A BRAND NEW Troop has been spotted in Cerulean Airspace!

The Space Donkey is the biggest and baddest unit Cerulea has ever seen! Each Donkey at Level 1 has over 2,000,000 Health AND 100,000 Damage, making them an instant force to be reckoned with!

The Space Donkey will also have the following special abilities:
Space Scavenge: Your Space Donkey will regain Health by grazing and feeding on the wreckage of destroyed bases.
Mule Kick: This Powerful Defense will kick invading General's right where it counts and cripple their special abilites[sic]. (NOTE: General Hale is immume[sic] to the Mule Kick)
Hee Haw: The Donkey lets out a space scream so loud, all turrets are temporaily[sic] disabled!

For a sneak preview of the Space Donkey in action, head to Zoot's Loot, where the Donkey has been spotted roaming the Black Market!--The Edgeworld Team

"

—Edgeworld, Mail
Zoot is BACK!, 2014 Apr 13
Edit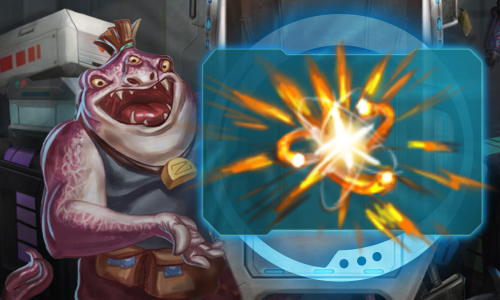 "
Zoot's up to his old tricks once again, so it's time for another Zoot's Loot Riot!

This Riot will only last for the next 24 hours!

We've added Incineraptors, Battlecruisers, Incineration Crates, Quadforce Crates AND MUCH MORE to Zoot's Loot!

Try your luck for the Grand Prize: THE HELLFIRE EMBER!

This Event lasts from 9:00am PDT on April 13th until 9:00am PDT on April 14th.

Good Luck!

--The Edgeworld Team

"

—Edgeworld, Mail
Zoot's Bargain Week
Edit
Zoot's Bargain Week!, 2014 Apr 21
Edit
"
Everyday this week, Zoot's Loot will have different souped up prizes! Tune in everyday at 11:00am for NEW Grand Prizes in Zoot's Loot!

Zoot's Bargain Week starts off with the Ruby Blast Shield, Decimators, the Destruction Mystery Box AND Rebellion Crates in Zoot's Loot for the next 24 hours!

Good luck Commander!

--ZQQT

"

—Edgeworld, Mail
Zoot's Bargain Week!, 2014 Apr 22
Edit
Zoot's Bargain Week!, 2014 Apr 23
Edit
Zoot's Bargain Week!, 2014 Apr 24
Edit
Zoot's Bargain Week!, 2014 Apr 25
Edit
Rebellion Riot, 2014 May 4
Edit
"
The Rebellion is back and we've taken over Zoot's Loot!

To level the playing field, we've included Blast Batteries in the Rebel's Riot for a limited time. This is your first chance to get your hands on the power packed Blast Battery. Also, it's somewhat of a national Holiday in Cerulea, so we've also included every Force Box and Crate in there as well.

Zoot's got reinforcements on the way, so we've got to make this quick. Our radars indicate his Incineraptors will touch down at 9:00pm PDT today, May 4th and we'll be forced to retreat....for now.

May the Fourth be with you, Commander!

--The Rebellion

"

—The Rebellion, Mail
Zoot's BACK! Zoot's Loot Riot!, 2014 May 13
Edit
"
Greetings Commander,

It appears I have escaped the Rebellions' clutches once again. Cerulea will celebrate my new-found freedom with a Zoot's Loot Riot!

Check out Zoot's Loot for some amazing prizes! Quadforce Crates, X-Factor Crates, Rebellion Crates, Incineration Crates, Incineraptor Swarms, Ruby Parts, Force Boxes, and MORE have been added to Zoot's Loot for a VERY limited time!

Also, get your hands on my newest Box, Zoot's Enigma! Unlock the Enigma to win 1, 5 or 10 Zoot Tokens, Lethal Force Boxes, Incineraptor Swarms OR Quadforce Crates! Priced at only 3 Platinum, this Black Market Deal is a steal!

--ZQQT

"

—Edgeworld, Mail
Zoot's Loot/2014 May 14: 207 plays
Zoot's Loot Riot!, 2014 May 22
Edit
"
Greetings Commander,

That slimy slug is at it again; it's time for another Zoot's Loot Riot!

For the next 24 Hours, Zoot's Loot has been loaded with tons of additional prizes! Play Zoot's Loot for a chance to win the Grand Prize, the Blast Bot Army (500 Blast Bots!), along with these awesome items!

Quadforce Crates, Blast Bot Mystery Boxes, Incineration Crates, Incineraptor Swarms, Battlecruisers, Decimators, Level 10 Ruby Armor, the Ruby Meteoric Shield, Space Dragon Crates, Rebellion Crates, Rebel's Ransacks, Tri-Force Crates, Max Force Boxes, Ruby Cores, Black Market Patches and tons of Mystery Boxes!

"

—Edgeworld, Mail
Zoot's Loot/2014 May 22
: 148 plays
NEW: Zoot's Enigma!, 2014 May 22 9:00 (1d); Jun 4 9:00 (1d)
Edit
"
Greetings Commander,

Just in time for the Riot, Zoot's Enigma has been launched! This Box could contain any of the following items!

1, 5 or 10 Zoot Tokens
1x Quadforce Crate
20x Incineraptors
1, 2 or 5 Lethal Force Boxes

The Enigma will only be available for a limited time at just 3 Plat! Head to the Featured Tab and take advantage of the Riot!

--The Edgeworld Team

"

—Edgeworld, Mail
Zoot's Loot Riot!, 2014 Jun 4
Edit
"
Greetings Commander,

It's time for another Zoot's Loot Riot!!

For the next 24 Hours, Zoot's Loot has been loaded with tons of additional prizes! Play Zoot's Loot for a chance to win the Grand Prize of Ruby Parts along with these awesome items!

Ruby Network Sabotage, Ruby Meteoric Shield, Ruby Blast Shield, Ruby Armor, Ruby Fireproof Shield and tons of Mystery Boxes!

-Good Luck!

"

—Edgeworld, Mail
Zoot's Loot/2014 Jun 4
: 130 plays
Updated Zoots, 2014 Jun 23
Edit
"
Greetings Commander,

It seems like Zoot has been bored with the same old items in Zoot's Loot and updated the items in his Loot Bag.
Check out Zoot's Loot to see what he has to offer now.

-Good Luck!

"

—Edgeworld, Mail
Zoot's Loot Inventory Shakeup!, 2014 Oct 8
Edit
"
Greetings Commanders,

As you know, Zoot is a complex individual, and he's been feeling a little stagnant lately.

So, in an effort to break out of his current funk, Zoot has rearranged his shop and imported a stellar new prize: The General's SP Rack!

Pay Zoot a visit and try your luck at some killer prizes!

Good Luck,

--The Edgeworld Team

"

—Edgeworld, Mail
Zoot's Loot/2014 Oct 8
: 394 plays
Zoot's Loot and Login Prize Shakeup!, 2015 Mar 3
Edit
"
Greetings Commander,

Zoot was feeling a little stagnant, so he's changing up the prizing in Zoot's Loot and the Daily Login Rewards!

Play Zoot's Loot to win great new items!

Good Luck!

--The Edgeworld Team

"

—Edgeworld, Mail
Zoot's Loot/2015 Mar 3
: 420 plays
Zoot's Loot/2015 Jul 17: 325 plays
Zoots Loot Update!, 2015 Jul 28
Edit
"
Greetings Commander,

We have hit a shift in the nebula in your favor! It seems to have caused Zoot himself to change the prizes in his Zoot's Loot. This is currently active now so head over to Zoot's Loot and play!

-Good Luck
The Edgeworld Team

"

—Edgeworld, Mail