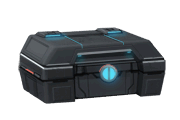 General information
Edit
Warrior's Kit has been moved to the Beginner's Items tab and can be won at Zoot's Loot.
Promotions
Edit
Build and Battle Weekend!, 2011 Sep 16
Edit
"
Take your base and your XP to new heights this weekend, and earn prizes and Platinum!

Battle Cry!

Every Combat Boost you use this weekend (Skill, Tactics, or Strategy) will automatically enter you to win 5 Combat Strategy items! Will you be lucky enough to win the huge boost? One winner will be chosen in each sector!

Level 9 Upgrade Contests!

Our Level 9 contests continue! Upgrade your Command Center to Level 9, and you're entered to win 1100 Platinum! One player will win!

Once your CC is at Level 9, keep upgrading! Every building or research that reaches level 9 will give you a chance to win a Master's Kit! Five players will be chosen!

Instant Upgrade Bonus!

Build up your base! Use the 'Buy Now' button to instantly upgrade your buildings or research new units! Use instant upgrade this weekend, and you're instantly entered to win a Warrior's Kit! Fifteen players will win!

Winners will be announced Monday, 9/19! Good luck, Commander!

"

—Edgeworld, Mail
Build and Battle Winners!, 2011 Sep 19
Edit
"
Congratulations to ZombieKing! They won 1100 Platinum for upgrading their Command Center to Level 9!

KillZoneUK, Que, Garrek, Boilermaker and Avatar have won a Master's Kit for their Level 9 research and buildings!

glp, Alex David, marcel2003, TAFF, purp121, MURPH81, dr. doom, Ghozt, Empo, Ala Perizada, METOCA, pepe001, Lindber, Moemm and Grakon will receive a Warrior's Kit because they instantly upgraded their buildings and research!

Finally, Porzer, Avatar, mamme, Cosmic Death, Eosrali, Raduran, kingshawn, Het, sgt, WICKDWARLORD, PompusTwit, Scoop, RedSox, meat-puppet, bullhead, Trojan, Rebus, HydraSpy and acidmilk earned 5 Combat Strategy items! They'll be gaining levels and moving up the ranks!

Congratulations to all our winners, and thanks again for playing Edgeworld!

"

—Edgeworld, Mail
Terraknor Science Fair!, 2011 Nov 2
Edit
"
We must improve our knowledge of the terrible Terraknor!

Upgrade your Terraknor Research by Monday, and you could win!

We're giving out one prize to a random player in each Sector for each level of Research:

Level 1: Combat Skill
Level 2: Combat Tactics
Level 3: Combat Strategy
Level 4: Combat Strategy x2
Level 5: Combat Strategy x3
Level 6: Combat Strategy x4
Level 7: Combat Strategy x5
Level 8: Combat Strategy x5 + Warrior's Kit
Level 9: Combat Strategy x5 + Master's Kit

Increase your Research to be eligible for higher prizes.

(Also, fewer players have high-level Research, so your chances to win are better, too!)

Prizes are awarded Monday, November 7. Good luck! Click on your Tech Lab and start your research!

"

—Edgeworld, Mail
Its[sic] a Bomba Bonanza!, 2012 Feb 10
Edit
"
Have the most Bombas and win! Three winners on every sector!
"

—Edgeworld, Daily Update
http://community.kabam.com/forums/showthread.php?64226
https://www.facebook.com/notes/edgeworld/research-bomba-and-win/386659688017366
bombatrainingwinner
Edit
| | | |
| --- | --- | --- |
| " | Thank you for your patience as we worked out the kinks on our Bomba contest! You've been selected as a winner, and a Warrior's Kit has been added to your inventory. Congratulations! | " |
Military Recruitment Event, 2012 Mar 13
Edit
"
Train the most Specters, Disruptors, Pulse Tanks, or Terraknors to win! Details in your mail.
"

—Edgeworld, Daily Update
marchtrainingterraknorwinner
Edit
| | | |
| --- | --- | --- |
| " | Your Terraknor army is enormous and terrifying! We've granted you a Warrior's Kit in recognition of your military expansion! You can find this new item in your inventory. | " |
Ad blocker interference detected!
Wikia is a free-to-use site that makes money from advertising. We have a modified experience for viewers using ad blockers

Wikia is not accessible if you've made further modifications. Remove the custom ad blocker rule(s) and the page will load as expected.