General information
Edit
| | | |
| --- | --- | --- |
| " | A cybernetic implant created by the ceruleans to control the Terraknor and use them in battle. Known to be found in Terraknor boxes. | " |
Terraknor Control is used to train Terraknors. They could be won by Zoot's Loot and Terraknor Box. The Terraknor Boxes were no longer available as daily missions on Google+ nor Facebook, but were still offered on Kabam.com.
The developers clumsily ran a find-and-replace for these two words in the game translations to Control Device after the Terraknors were eradicated, even in the historical messages, and other spellings and punctuations were not snagged.
Promotions
Edit
Daily Treat!, 2011 Oct 27
Edit
"
Daily Missions have arrived! These missions can be completed once each day, for bonus resources, XP, or items.

Your first mission is to get these Terraknor under control. They're tearing up the whole planet! Our scientists have created a huge number of Terraknor Boxes, and you can receive 8 Boxes for FREE each day!

All you have to do is log in and check your Daily Missions each day, now through Monday! (Oct 31) Celebrate Halloween with your own horde of Terraknor, and get ready to chow down on some bases!

"

—Edgeworld, Mail
Edgeworld December Events!, 2011 Dec 22
Edit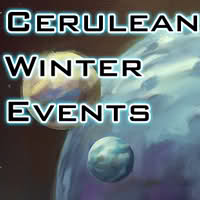 Rule the Sector: Omicron Canis Minorum, 2012 Mar 8
Edit
"
A new Sector has opened on Cerulea IV, Omicron Canis Minorum. As Commanders race to dominate, new rewards await those who triumph!

At the end of the day on March 9, the galactic overseers will examine the state of the Omicron Canis Minorum Sector and reward the following:

Every Level 8 Building: 1 KIRA's Gift
Every level 9 Building: 2 KIRA's Gifts
Every level 10 Building: 3 KIRA's Gifts
Every level 11 Building: 4 KIRA's Gifts

The 5 Alliances with the highest Map Score: 1 Terraknor Control for every member
The 100 highest level Commanders: 1 Helio Salvage Crate

Race to rule this new Sector!

We had lots of winners in our last new Sector contest in Trifid Nebula, and this time it's even easier to upgrade: 10 million and 20 million Resource bundles are 50% off! Upgrade now!

"

—KIRA, Kabam Forum
sectorwinnerterraknor
Edit
| | | |
| --- | --- | --- |
| " | Well done, Commander! Your Alliance is in control of the map, and your efforts have earned each member of your Alliance a Terraknor Control. Check your inventory for this item! | " |
Terraknor Control Sale!, 2012 Oct 16
Edit
"
With Halloween just around the corner, Terraknor Controls are now on Sale!

For the next 24 hours, these Controls can be had for only 5 Platinum! Make sure to check the "Featured" or "Combat" section of the shop to get yours and stock up today!

"

—Edgeworld, Mail
Ad blocker interference detected!
Wikia is a free-to-use site that makes money from advertising. We have a modified experience for viewers using ad blockers

Wikia is not accessible if you've made further modifications. Remove the custom ad blocker rule(s) and the page will load as expected.