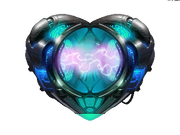 General information
Edit
| | | |
| --- | --- | --- |
| " | "Lets[sic] keep this between us..." (won from the 2013 Valentines event) | " |
"
Don't you just LOVE Zoot's Loot Riot!?

Keep playing for bigger and better prizes!

"
Scyllith's Ransom is obtained by attacking and defeating Erazi Syndicate bases.  To win the reward the Erazi Syndicate base must be one third of your level or higher. Each successful attack has a 1% chance of yielding the Scyllith's Ransom reward and the reward can be obtained multiple times. 
Scyllith's Secret Recording
Edit
"
Commander,

Thanks to Vukice's understanding of the Erazi communications network, I've been able to intercept high level Syndicate communications. I have something you'll be quite interested in.

Scyllith has a secret meeting with Grod of the Helio Legion coming up soon. It appears they've been having regular meetings for the past two months. There is no word on what they will be meeting to discuss, only that they will be in person, and alone. We need to find out what this meeting is about! If the Helio and Erazi were to combine forces, it could change the landscape of the war and not in a way we'd like.

The Secret Location is being monitored for security by an unspecified Erazi Base. We have only one option: Hit every Erazi Base we can, and plunder their Datastores until we find the right one!

"

—Edgeworld, Mail, 2013 Feb 14
Ad blocker interference detected!
Wikia is a free-to-use site that makes money from advertising. We have a modified experience for viewers using ad blockers

Wikia is not accessible if you've made further modifications. Remove the custom ad blocker rule(s) and the page will load as expected.