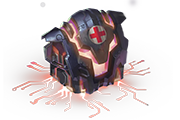 General information
Edit
"
Includes:

3x Decimator Rack
3x 30% Training Accelerator
5x Zoot Token

"
Donate to the Red Cross!
Edit
"
Hey all,

We here at Kabam have been watching closely as the destruction and tragedies of Hurricane Sandy have been unfolding on the East Coast. We have also been moved by the compassion and response demonstrated by the efforts to raise money in support of the relief and aid of those affected. In support of these efforts and in response to this disaster, Edgeworld, as well as other Kabam games, will be collecting donations through the sale of Relief items.

We will be making available in the shop a "Sandy Relief Crate" which will contain the following items:

3x Decimator Racks, 3x 30% Training Accelerators, and 5x Zoot's Minigame Tokens!

100% of the net proceeds received from the mystery box sales will go towards the Red Cross for Hurricane Relief Charity.

When all sales are complete, we will make the donation to the Red Cross on the behalf of the Kabam Community and Kabam, Inc., to the victims of Hurricane Sandy. We hope that you will join us in this effort to raise donations for those affected by this tragedy.

Thank you,
The Edgeworld Team
Kabam, Inc.

"

—Edgeworld, Mail, 2012 Nov 1
Fleet Resupply Crate!
Edit
"
For the next 24 hours, the fleet Resupply Crate will be available within the shop offering premium items at a massively discounted price!

This crate includes:

3x Decimator Racks
3x 30% Training Accelerators
5x Zoot Token

Make sure to visit the Daily Update to pick this new bundle up today!

"

—Edgeworld, Mail, 2013 Jan 23
Fleet Relief Crate!
Edit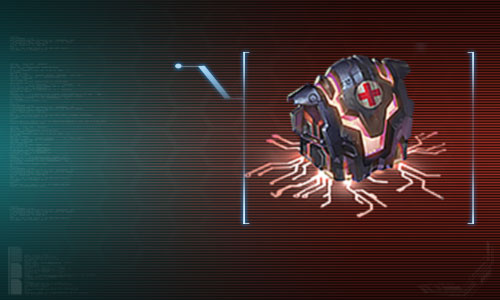 "
The Fleet Relief Crate is now available within the shop, containing the following items at a hugely discounted rate:

3x Decimator Racks, 3x 30% Training Accelerators, and 5x Zoot's Tokens for only 199 Platinum!

This crate will only be available for a Limited Time, so stock up now before it's too late.

"

—Edgeworld, Mail, 2013 May 8
Ad blocker interference detected!
Wikia is a free-to-use site that makes money from advertising. We have a modified experience for viewers using ad blockers

Wikia is not accessible if you've made further modifications. Remove the custom ad blocker rule(s) and the page will load as expected.