"We will fix this article together, Commander! Edit Edgeworld Wiki and we can start building this article immediately!"
This article requires major work to be done, e.g., clean up, updating, etc.
Various special combinations which can help in the evolution of the game.
Parts with Enhancements
Edit
Frozen Dual Barrels
Some tokens fit better on some parts than others.
Exemple: Part "Frozen Dual Barrels" can be enhanced with damage/splash/range/firerate but not many are going to add what has already as we do in other parts. Such this part has Concussion Effect and it makes enemy units to have the effect of slowing down, but if we add to it once again or more, we get the result blocking the attacked unit.
Immunity Towers
Edit
"How do you feel when your level 17 decimator can not destroy a level 2 tower or your bombs exploding without any effect?"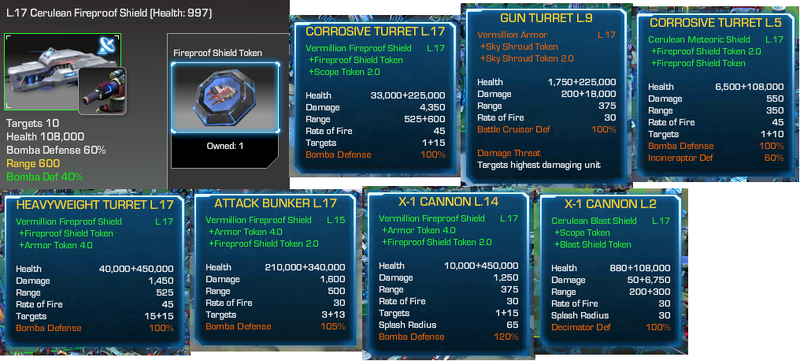 Yes, splash is a nice eficient way and damage works but what use if you can shut only once?
Ad blocker interference detected!
Wikia is a free-to-use site that makes money from advertising. We have a modified experience for viewers using ad blockers

Wikia is not accessible if you've made further modifications. Remove the custom ad blocker rule(s) and the page will load as expected.