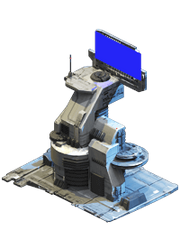 General information
Edit
| | | |
| --- | --- | --- |
| " | Control the speed of attacking troops with the Banner Monument building! This building will slow down units around it, and upgrading this building will only make the effect stronger. Equip banners to your Banner Monument building to personalize it even further! | " |
Level
Health
Slow Troops Aura
Time
Cores
Speed
Reduction
Range
Length
1
7,000
−20.0%
200
1
20m
4,000
4,000
4,000
2
9,000
−22.5%
210
1
1h
8,000
8,000
8,000
3
12,000
−25.0%
220
1
2h
20,000
20,000
20,000
4
15,000
−27.5%
230
1
4h10m
50,000
50,000
50,000
5
19,000
−30.0%
240
1
8h20m
120,000
120,000
120,000
6
20,000
−32.5%
250
1
20h
150,000
150,000
150,000
7
28,000
−35.0%
260
1
21h
175,000
175,000
175,000
8
33,000
−37.5%
270
1
22h
200,000
200,000
200,000
9
39,000
−40.0%
280
1
23h
225,000
225,000
225,000
10
46,500
−42.5%
290
1
1d10m
250,000
250,000
250,000
11
54,500
−45.0%
300
1
1d2h40m
275,000
275,000
275,000
12
64,500
−47.5%
310
1
1d9h20m
275,000
275,000
275,000
13
76,500
−50.0%
320
1
1d9h20m
275,000
275,000
275,000
14
90,500
−55.0%
330
1
1d9h20m
275,000
275,000
275,000
15
106,500
−60.0%
340
1
1d9h20m
300,000
300,000
300,000
16
124,000
−65.0%
350
1
1d22h40m
300,000
300,000
300,000
17
141,500
−70.0%
360
1
2d10h20m
320,000
320,000
320,000
18
159,000
−75.0%
360
1
2d22h
340,000
340,000
340,000
19
176,500
−80.0%
361
2
3d9h40m
360,000
360,000
360,000
 2
20
194,000
−85.0%
362
3
3d21h20m
380,000
380,000
380,000
 2
21
211,500
−90.0%
363
4
4d9h
400,000
400,000
400,000
 2
22
229,000
−95.0%
364
5
4d20h40m
420,000
420,000
420,000
 2
New Banner Monument Building Released!, 2013 May 13
Edit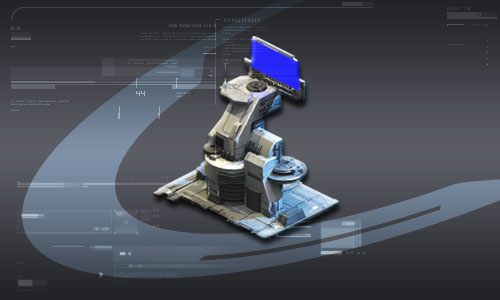 "
The new Banner Monument building has been released!

Slow down incoming enemy troops that come near the Banner Monument by building and upgrading this new building! Personalize your base even further by equipping unique banners to the Banner Monument!

Be sure to build the Banner Monument on your base today and equip it with one of the many flags available in the building's Equip modal!

"

—Edgeworld, Daily Update
Build the Banner Monument and Win!, 2013 May 13
Edit
"
In honor of the Banner Monument's release, upgrade your Banner Monument and win an exclusive, unpurchasable banner!

The first three players to complete a Level 16 Banner Monument building upgrade on one of their colonies between now and 11:00pm PST on May 16th will receive a unique banner that cannot be purchased in the store! An additional five randomly chosen players who successfully complete a Level 10 or higher Banner Monument upgrade in that time will take home a General's Order to level up their favorite General!

Prizes will be paid out to the winners by Wednesday, May 22nd at 11:00pm PDT.

With the unique opportunity to win an exclusive, unpurchasable banner for your new Banner Monument building, be sure to upgrade your building today!

"

—Edgeworld, Daily Update
Edgeworld 2nd Anniversary Gift!, 2013 "May 18"
Edit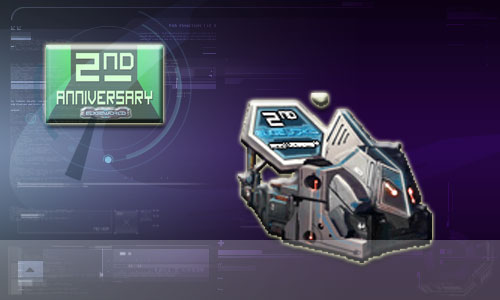 "
It's been two years since Edgeworld was released!

On May 18 Edgeworld will celebrate its second anniversary, and we want you to celebrate it with us! If you login and complete the special anniversary mission by 12:00pm PST on May 20, you will receive an exclusive, one-of-a-kind banner for your Banner Monument commemorating this great day!

Don't forget to complete the anniversary mission and claim your free Edgeworld 2nd anniversary gift!

"

—Edgeworld, Mail
30% OFF Banners for the Banner Monument!, 2013 Jul 3
Edit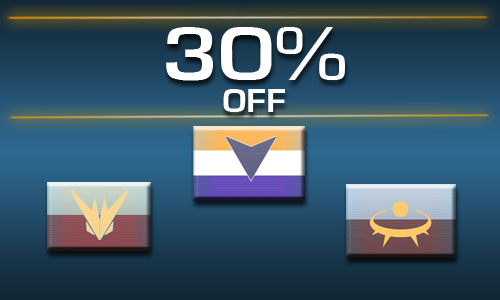 "
30% OFF Banners for the Banner Monument for a Limited Time Only!

Buy a country Banner to display the country of your choice, or buy a special Banner design that makes your base look unique! Alliances can band together around a single Banner design to show players scouting their bases that they are part of one of the best alliances in Edgeworld!

Banners can be bought from the Banner Monument's View Banners dialogue. These Banners will only be on SALE for a short time, so be sure to stock up now before it's too late!

"

—Edgeworld, Mail
Flags are now on SALE!, 2014 Mar 28 17:00
Edit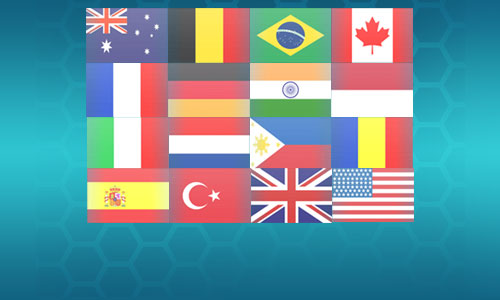 "
Equip your Banner Monument for 25 Plat.

Personalize you[sic] Banner Monument with your countries[sic] flag.

Flags include:
United States, United Kingdom, Germany, France, Canada, Brazil, Italy, Spain, Australia, Mexico, Argentina, India, Turkey, Philippines, Romania, Indonesia, Netherlands and Belgium.

"

—Edgeworld, Daily Update
Weekend Sales!, 2014 Mar 28 17:00 (9d17h)
Edit
Ad blocker interference detected!
Wikia is a free-to-use site that makes money from advertising. We have a modified experience for viewers using ad blockers

Wikia is not accessible if you've made further modifications. Remove the custom ad blocker rule(s) and the page will load as expected.