General information
Edit
| | | |
| --- | --- | --- |
| " | The Aurora-1 Schematic is vital to the successful construction of your first colony on Cerulea IV | " |
It can be won at Zoot's Loot, by destroying the Command Center of Maar bases, or bought alone or in the Aurora-1 Gold Kit, Aurora-1 Silver Kit, and Aurora-1 Bronze Kit.
It cannot be removed from your Inventory. Having a second Aurora-1 Schematic will not do you any good and it cannot give you a second Aurora-1 base.
It will create your Aurora-1 base with:
Command Center Level 1
Warp Gate Level 1
Crystal Mine Level 1
Gas Refinery Level 1
To earn one from Maar, the base's level must be between one third of your level and your own level. (E.g. a level-300 player can attack Maar 100, 150, 200, 250.) The statistic hasn't been made public by Kabam, but it has been determined by careful player testing that the number of attacks required for a schematic drop is 377.  
Note: Number of successful attacks add up. This means that successfully defeating 377 L1500 Maars or 200 L1500 Maars and 177 L2000 Maars will give you a schematic. (note: Level of Maar bases is just an example. You must calculate proper levels based on your own level.) A successful attack must destroy the command center. You do not have to destroy the whole base every time.
READ THIS BEFORE ASKING IN COMMENTS. Absolutely nothing will reset/modify negatively the counter. Changing targets due to level up, failing an attack (as in: not destroying the CC, though the attack itself will not count), attacking anything else while racking up successful attacks, not playing for months, starting a new player, changing name, leaving an alliance, creating an alliance, will not reset/reduce the counter. (NOTE: This is not completely true. If your sector is merged with another sector(s), then your feuds list will be wiped clean, including any history of attacks against the factions. A sector merge DOES reset the counter.)
Aurora-1 Sale!, 2013 Jun 19 17:00 (1d)
Edit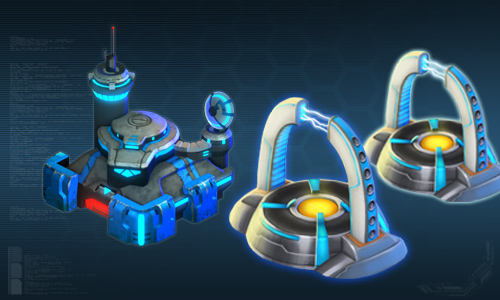 "
For a limited time only, the Aurora-1 Colony is on sale in the Edgeworld Store!

The Aurora-1 Schematic is on sale for 99 Platinum, over 65% off the normal price!

Expanding your base into the Aurora-1 Colony helps strengthen your defenses and supports the fight for dominance over Cerulea IV. With additional Training queues and Warp Gates as well as an exclusive Bomba Unit, Aurora-1 is an essential expansion for every Commander.

Make sure to check the featured tab of the store and get yours today!

"

—Edgeworld, Mail
CORRECTION:Aurora-1 Colony Sale!, 2013 Aug 2 (1d)
Edit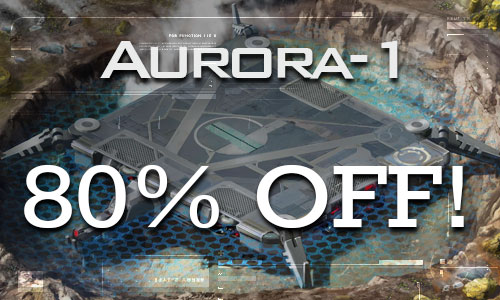 "
The Aurora-1 Schematic is on sale for 49 Platinum, over 80% off the normal price!
"

—Edgeworld, Mail
Aurora-1 Colony Sale!, 2013 Aug 23 9:00 (1d); Aug 26 10:00 (23h)
Edit
| | | |
| --- | --- | --- |
| " | The Aurora-1 Schematic is on sale for 49 Platinum, over 80% off the normal price! | " |
2014 Feb 13 12:00 (1d)
Edit

 13
Promotions
Edit
2014 Feb 13 12:00 (1d)
Edit
Aurora-1 Gold Kit, Aurora-1 Silver Kit, Aurora-1 Bronze Kit
Aurora-1 Schematic Bundles on SALE!, 2014 Jun 4 13:00 (1d2h)
Edit
"
Greetings Commander,

All Aurora-1 Schematic Bundles are now on SALE at their lowest price ever! These bundles are a great way to catch up to other players quickly.

These deals won't last long! Check your Featured Tab and grab your bundle NOW!

- The Edgeworld Team

"

—Edgeworld, Mail
Aurora-1 Schematic Bundles on SALE!, 2014 Jul 21 10:00 (4d)
Edit
"
Greetings Commander,

All Aurora-1 Schematic Bundles are now on SALE at their lowest price ever[sic] all week long! These bundles are a great way to catch up to other players quickly.

These deals won't last long! Check the store and grab your bundle NOW!

Aurora Gold-Kit includes: 1x Aurora-1 Schematic, 3x Pulse Core, 15x 15-Min Accelerator, 5x, 1-Hour Accelerator, 2x Scarbide Ingot and 2x Cerulean Core

Aurora Silver-Kit includes 1x Aurora-1 Schematic, 2x Pulse Core,10x 15-Min Accelerator, 3x 1-Hour Accelerator and 2x Cerulean Core

Aurora Bronze-Kit includes 1x Aurora-1 Schematic, 1x Pulse Core, 1x Cerulean Cor[sic], 5x 15-Min Accelerator and 2x 1-Hour Accelerator

- The Edgeworld Team

"

—Edgeworld, Mail