Promotions
Edit
Annihilator Crate Blowout!, 2013 Jul 9 12:00; Aug 20
Edit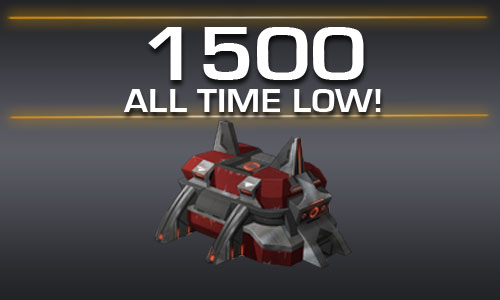 "
For the next 24 hours, Annihilator Crates will be discounted and available for an all time low price of 1500 Platinum! These has never been a better time to maximize the value of this item which contains over 7500 Platinum worth of items including:

3x PulseTank80 (Gain up to 600 Levels upon use!)
8x Incendiary Core
5x Cerulean Core
5x Scarbide Ingot
20x Accelerator Box
5x 14 Day Accelerator
plus much more!

Go to the shop and stock up today before its[sic] too late!

"

—Edgeworld, Mail
(Yet there was no discount on Aug 20.)
Purchase Platinum, Get Free Crates!, 2013 Sep 4
Edit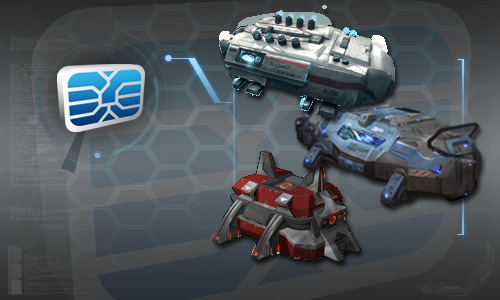 "
Purchase one of the following Platinum packages between now and 9:00am PDT on September 5th and you'll qualify for the following bonus items:

Buy the 225 Platinum Pack - Get 1 General's Crate
Buy the 400 Platinum Pack - Get 1 Renegade Crate and 1 General's Crate
Buy the 1000 Platinum Pack - Get 2 Renegade Crates and 2 General's Crates!
Buy the 2500 Platinum Pack - Get 2 Renegade Crates, 2 General's Crates and an Annihilator Crate! (150% Free Value!)

Please keep in mind that you can only qualify for one of these offers, so make sure you purchase the right package! Prizes will be distributed within 3 business days after the conclusion of this event.

"

—Edgeworld, Mail
Annihilator Crate Blowout!, 2013 Sep 11 8:00 (1d)
Edit
"
Greetings Commander,

We have made some updates to the Annihilator Crate and the Renegade Crate so now you can get even better prizes inside!

We've changed the contents of the Builders Box[sic] to include Vermillion Cores, Ruby Cores and 8 Hour Accelerators! We've also added 50% Training Accelerators to the Training Box and added Incineraptors and SCC Mystery Boxes to the Salvage Box! Plus the Mystery Carrier now contains better and bigger troops!

We've also replaced the 3 Pulse Carriers in the Annihilator Crate with 3 50K Force Boxes. These boxes contain troops that will grant a MINIMUM of 50,000 Force Points, and could contain troops worth 100,000 or 250,000 Force Points! AND we're including a Ruby Core and 5 Meteoric Mystery Boxes in the Crate as well!

Be sure to check out the shop and pick up a new and improved Crates today!

"

—Edgeworld, Mail
Purchase Platinum, Free Patches and Crates, 2013 Sep 13
Edit
"
With the release of the new and improved Renegade and Annihilator Crates, now is the perfect time to stock up and earn rewards for purchasing Platinum!


Purchase one of the following Platinum packages between now and 11:59pm PDT on September 13th and you'll qualify for the following bonus:
Buy the 225 Platinum Pack - Get 3 Hacker's Patches
Buy the 400 Platinum Pack - Get 1 Renegade Crate and 3 Hacker's Patches
Buy the 1000 Platinum Pack - Get 2 Renegade Crates and 6 Hacker's Patches! (150% Free Value!)
Buy the 2500 Platinum Pack - Get 3 Renegade Crates, 6 Hacker's Patches, and 1 Annihilator Crate! (Over 200% Free value)
Please keep in mind that you can only qualify for one of these offers, so make sure you purchase the right package! Prizes will be distributed within 3 business days after the conclusion of this event.

"

—Edgeworld, Mail
Purchase Platinum, Free Patches and Crates!, 2013 Sep 26
Edit
"
With the release of the new and improved Renegade and Annihilator Crates, now is the perfect time to stock up and earn rewards for purchasing Platinum!


Purchase one of the following Platinum packages between now and 11:59pm PDT on September 27th and you'll qualify for the following bonus:
Buy the 225 Platinum Pack - Get 3 Hacker's Patches
Buy the 400 Platinum Pack - Get 1 Renegade Crate and 3 Hacker's Patches
Buy the 1000 Platinum Pack - Get 2 Renegade Crates and 6 Hacker's Patches! (150% Free Value!)
Buy the 2500 Platinum Pack - Get 3 Renegade Crates, 6 Hacker's Patches, and 1 Annihilator Crate! (Over 200% Free value)
Please keep in mind that you can only qualify for one of these offers, so make sure you purchase the right package! Prizes will be distributed within 3 business days after the conclusion of this event.

"

—Edgeworld, Mail
Spend Platinum and Earn Amazing Bonus Prizes!, 2013 Sep 28
Edit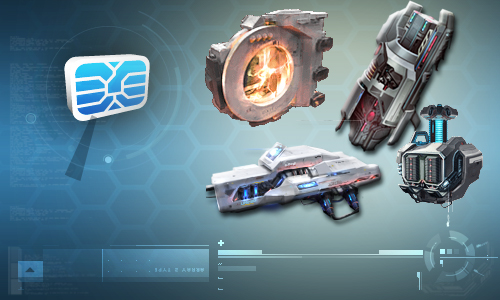 "
Participate in the Super Saturday Spend Event to earn AWESOME Rewards!

Spend the qualifying amount to earn the Following prizes:

Spend 100 Platinum to receive 1 Hacker's Patch
Spend 300 Platinum to receive 1 Ruby Core, 1 Vermillion Core + above prizes!
Spend 500 Platinum to receive 2 Black Market Patch + above prizes!
Spend 1000 Platinum to receive 1 Deluxe Time Travelers Crate + above prizes!
Spend 2000 Platinum to receive 1 Level 10 Vermillion FireProof Shield, 1 Annihilator Crate + above prizes!

This deal will only be available for the next 24 hours so make sure you reach your Tier in time!

NOTE: Prizes will be awarded by October 1st, 2013. Limit 1 Prize per Tier.

"

—Edgeworld, Daily Update
Super Saturday Spend Event!, 2013 Oct 4
Edit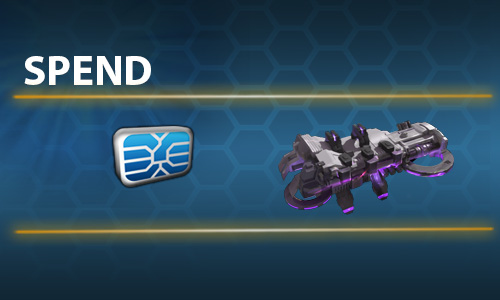 "
Participate in the Super Saturday Spend Event to earn AWESOME Rewards!

Spend the qualifying amount to earn the Following prizes:
Spend 100 Platinum to receive 1 Hacker's Patch
Spend 300 Platinum to receive 1 Ruby Core, 1 Vermillion Core + above prizes!
Spend 500 Platinum to receive 2 Black Market Patches + above prizes!
Spend 1000 Platinum to receive 1 Deluxe Time Travelers Crate + above prizes!
Spend 2000 Platinum to receive 1 Level 10 Vermillion Advanced Targeting Smart Part, 1 Annihilator Crate + above prizes!

This deal will only be available for the next 24 hours so make sure you reach your Tier in time!

NOTE: Prizes will be awarded by October 6th, 2013. Limit 1 Prize per Tier.

"

—Edgeworld, Mail
Three For Thursday Spend Event!!!, 2013 Oct 10
Edit
"
Participate in the Three for Thursday Spend Event to earn AWESOME Rewards!

Spend the qualifying amount to earn the Following prizes:

Spend 100 Platinum to receive 1 Lethal Force MB, 1 Use The Force MB & 1 Maximum Force MB
Spend 300 Platinum to receive 3 Hacker's Patches + above prizes!
Spend 500 Platinum to receive 3 Ruby Cores + above prizes!
Spend 1000 Platinum to receive 3 General's Crates + above prizes!
Spend 2000 Platinum to receive 1 Level 10 Vermillion Blast Shield Smart Part, 1 Annihilator Crate + above prizes!

This deal will only be available for the next 24 hours so make sure you reach your Tier in time!

NOTE: Prizes will be awarded by October 12th, 2013. Limit 1 Prize per Tier.

"

—Edgeworld, Mail
Purchase Platinum, Free Patches and Crates!, 2013 Oct 10
Edit
"
With the release of the new and improved Renegade and Annihilator Crates, now is the perfect time to stock up and earn rewards for purchasing Platinum!

Purchase one of the following Platinum packages between now and 11:59pm PDT on October 11th and you'll qualify for the following bonus:

Buy the 225 Platinum Pack - Get 3 Hacker's Patches
Buy the 400 Platinum Pack - Get 1 Renegade Crate and 3 Hacker's Patches
Buy the 1000 Platinum Pack - Get 2 Renegade Crates and 6 Hacker's Patches! (150% Free Value!)
Buy the 2500 Platinum Pack - Get 3 Renegade Crates, 6 Hacker's Patches, and 1 Annihilator Crate! (Over 200% Free value)

Please keep in mind that you can only qualify for one of these offers, so make sure you purchase the right package! Prizes will be distributed within 3 business days after the conclusion of this event.

"

—Edgeworld, Mail
Super Saturday Spend Event!, 2013 Oct 11
Edit
"
Participate in the Super Saturday Spend Event to earn AMAZING Rewards!

Spend the qualifying amount to earn the Following prizes:

Spend 100 Platinum to receive 6 G-Force Mystery Boxes!
Spend 300 Platinum to receive 1 Ruby Core, 1 Vermillion Core + above prizes!
Spend 500 Platinum to receive 2 Black Market Patches + above prizes!
Spend 1000 Platinum to receive 1 Deluxe Time Travelers Crate + above prizes!
Spend 2000 Platinum to receive 1 Level 15 Vermillion Advanced Targeting Smart Part, 1 Annihilator Crate + above prizes!

This deal will only be available for the next 24 hours so make sure you reach your Tier in time!

NOTE: Prizes will be awarded by October 14th, 2013. Limit 1 Prize per Tier.

"

—Edgeworld, Mail
Purchase Platinum, Get Free Crates!, 2013 Oct 16
Edit
"
Purchase one of the following Platinum packages between now and 12:00pm PDT on October 17th and you'll qualify for the following bonus items:

Buy the 225 Platinum Pack - Get 1 General's Crate
Buy the 400 Platinum Pack - Get 1 Renegade Crate and 1 General's Crate
Buy the 1000 Platinum Pack - Get 2 Renegade Crates and 2 General's Crates!
Buy the 2500 Platinum Pack - Get 2 Renegade Crates, 2 General's Crates and 1 Annihilator Crate

Please keep in mind that you can only qualify for one of these offers, so make sure you purchase the right package! Prizes will be distributed within 3 business days after the conclusion of this event.

"

—Edgeworld, Mail
4x Friday Spend Event!, 2013 Oct 17
Edit
Purchase Plat, Free Patches and Crates!, 2013 Oct 24
Edit
"
With the release of the new Hacker's Crate, now is the perfect time to stock up and earn rewards for purchasing Platinum!

Purchase one of the following Platinum packages between now and 11:59pm PDT on October 25th and you'll qualify for the following bonus:

Buy the 225 Platinum Pack - Get 3 Hacker's Patch Mystery Boxes
Buy the 400 Platinum Pack - Get 1 Renegade Crate and 3 Hacker's Patches Patch Mystery Boxes
Buy the 1000 Platinum Pack - Get 2 Renegade Crates and 6 Hacker's Patch Mystery Boxes! (150% Free Value!)
Buy the 2500 Platinum Pack - Get 3 Renegade Crates, 6 Hacker's Patch Mystery Boxes, and 1 Hacker's Crate!
Buy the 5000 Platinum Pack - Get 3 Renegade Crates, 6 Hacker's Patch Mystery Boxes, 2 Hacker's Crates AND an Annihilator Crate!

Please keep in mind that you can only qualify for one of these offers, so make sure you purchase the right package! Prizes will be distributed within 3 business days after the conclusion of this event.

"

—Edgeworld, Mail
Three For Thursday Spend Event!!!, 2013 Oct 30
Edit
"
Participate in the Three for Thursday Spend Event to earn AWESOME Rewards!

Spend the qualifying amount to earn the Following prizes:

Spend 100 Platinum to receive 1 Tri-Force Crate
Spend 300 Platinum to receive 3 Hacker's Patch Mystery Boxes + above prizes!
Spend 500 Platinum to receive 2 Vermillion Cores, 1 Ruby Core + above prizes!
Spend 1000 Platinum to receive 3 General's Crates + above prizes!
Spend 2000 Platinum to receive 1 Level 1 Vermillion Meteoric Shield Smart Part, 1 Annihilator Crate + above prizes!

This deal will only be available for the next 24 hours so make sure you reach your Tier in time!

NOTE: Prizes will be awarded by November 3rd, 2013. Limit 1 Prize per Tier.

"

—Edgeworld, Mail
New Tiered Spend Event!, 2013 Nov 11
Edit
"
Participate in the Maelstrom Monday Spend Event to earn AWESOME Rewards!

Spend the qualifying amount between 9:00 am PST today and 8:59 am PST on November 12th to earn the Following prizes!


Spend 50 Platinum to receive 1 Modder's Patch Mystery Box
Spend 100 Platinum to receive 1 Tri-Force Crate + above prizes!
Spend 300 Platinum to receive 1 Renegade Crate + above prizes!
Spend 500 Platinum to receive 1 Piercing Ammo Token 4.0, 1 99% Accelerator + above prizes!
Spend 1200 Platinum to receive 1 Annihilator Crate + above prizes!

This deal will only be available for the next 24 hours so make sure you reach your Tier in time!

NOTE: Prizes will be awarded November 14th, 2013. Limit 1 Prize per Tier.

"

—Edgeworld, Mail
Win the Vermillion Meteoric Shield!!!, 2013 Nov 14
Edit
"
Participate in the Three for Thursday Spend Event to earn AWESOME Rewards!

Spend the qualifying amount to earn the Following prizes:

Spend 100 Platinum to receive 1 Tri-Force Crate
Spend 300 Platinum to receive 3 Hacker's Patch Mystery Boxes + above prizes!
Spend 500 Platinum to receive 2 Vermillion Cores, 1 Ruby Core + above prizes!
Spend 1000 Platinum to receive 3 General's Crates + above prizes!
Spend 2000 Platinum to receive 1 Level 10 Vermillion Meteoric Shield Smart Part, 1 Annihilator Crate + above prizes!

This deal will only be available for the next 24 hours so make sure you reach your Tier in time!

NOTE: Prizes will be awarded by November 18th, 2013. Limit 1 Prize per Tier.

"

—Edgeworld, Daily Update
Zoot's Debris Mystery Box!, 2013 Sep 9
Edit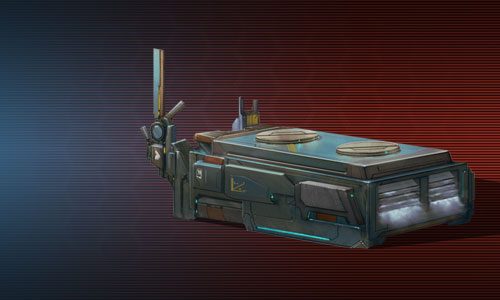 Purchase Plat. for Great Crates!, 2013 Nov 21
Edit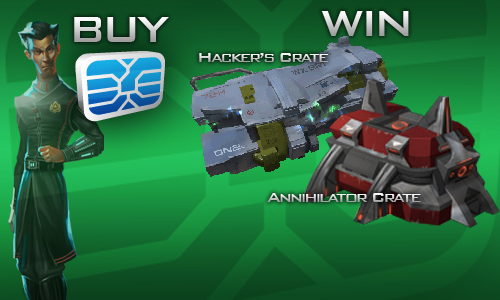 "
Purchase Platinum packages between now and 11:59pm PDT on November 21st and you'll qualify for the following bonuses:

Buy the 225 Platinum Pack - Get 2 Tri-Force Crates
Buy the 400 Pack - Get 1 Renegade Crate and 2 Tri-Force Crates
Buy the 1000 Pack - Get 2 Renegade Crates and 6 Tri-Force Crates
Buy the 2500 Pack - Get 3 Renegade Crates, 6 Tri-Force Crates, 1 Hacker's Crate AND 1 Annihilator Crate!
Buy the 5000 Pack - Get 3 Renegade Crates, 6 Tri-Force Crates, 2 Hacker's Crates AND 2 Annihilator Crates!

NOTE: Prizes will be distributed within 3 business days after the conclusion of this event.

"

—Edgeworld, Mail
Three for Thursday Spend Event!!!, 2013 Nov 28
Edit
"
Participate in the Three for Thursday Spend Event to earn AWESOME Rewards!

Spend the qualifying amount to earn the Following prizes:

Spend 100 Platinum to receive 1 Lethal Force MB, 1 Use The Force MB & 1 Maximum Force MB
Spend 300 Platinum to receive 3 Hacker's Patches + above prizes!
Spend 500 Platinum to receive 3 Ruby Cores + above prizes!
Spend 1000 Platinum to receive 3 General's Crates + 3 Black Market Patches + above prizes!
Spend 2000 Platinum to receive 1 Level 10 Vermillion Ammo Delivery Smart Part, 1 4.0 Explosive Ammo Token, 1 Annihilator Crate + above prizes!

This deal will only be available for the next 24 hours so make sure you reach your Tier in time!

NOTE: Prizes will be awarded by December 1st, 2013. Limit 1 Prize per Tier.

"

—Edgeworld, Mail
Purchase Platinum for Free Patches and Crates!, 2013 Dec 6
Edit
"
With the release of the new and improved Renegade and Annihilator Crates, now is the perfect time to stock up and earn rewards for purchasing Platinum!

Purchase one of the following Platinum packages between now and 11:59pm PDT on December 6th and you'll qualify for the following:

Buy the 225 Platinum Pack - Get 3 Hacker's Patches
Buy 400 Platinum - Get 1 Renegade Crate and 3 Hacker's Patches
Buy 1000 Platinum - Get 2 Renegade Crates and 6 Hacker's Patches! (150% Free Value!)
Buy 2500 Platinum - Get 3 Renegade Crates, 6 Hacker's Patches, and 1 Annihilator Crate! (Over 200% Free value)

Please keep in mind that you can only qualify for one of these offers, so make sure you purchase the right package! Prizes will be distributed within 3 business days after the conclusion of this event.

"

—Edgeworld, Mail
Three for Thursday Spend Event, 2013 Dec 12
Edit
Improvements to Boxes and Crates!, 2013 Aug 29
Edit
"
Greetings Commander,

We have made some updates to the Annihilator Crate and the Renegade Crate so now you can get even better prizes inside!

We've changed the contents of the Builders Box[sic] to include Vermillion Cores, Ruby Cores and 8 Hour Accelerators! We've also added 50% Training Accelerators to the Training Box and added Incineraptors and SCC Mystery Boxes to the Salvage Box! Plus the Mystery Carrier now contains better and bigger troops!

We've also replaced the 3 Pulse Carriers in the Annihilator Crate with 3 50K Force Boxes. These boxes contain troops that will grant a MINIMUM of 50,000 Force Points, and could contain troops worth 100,000 or 250,000 Force Points! AND we're including a Ruby Core and 5 Meteoric Mystery Boxes in the Crate as well!

Be sure to check out the shop and pick up a new and improved Crates today!

"

—Edgeworld, Mail
Annihilator Crate Blowout!, 2013 Sep 23 10:00 (1d)
Edit
"
Annihilator Crates are on SUPER DISCOUNT for the next few hours! This Crate contains over 7500 Platinum worth of items including:

3x PulseTank80 (Gain up to 600 Levels upon use!) 8x Incendiary Core 5x Cerulean Core 5x Scarbide Ingot 20x Accelerator Box 5x 14 Day Accelerator plus much more!

Don't Miss Out on this Amazing Deal!

"

—Edgeworld, Daily Update
The text is Jul 12's sale but for
 1499.
Annihilator Crate Blowout Sale!, 2013 Oct 4 12:00 (1d)
Edit
"
Greetings Commander,

We have made some updates to the Annihilator Crate and the Renegade Crate so now you can get even better prizes inside!

We've changed the contents of the Builders Box[sic] to include Vermillion Cores, Ruby Cores and 8 Hour Accelerators! We've also added 50% Training Accelerators to the Training Box and added Incineraptors and SCC Mystery Boxes to the Salvage Box! Plus the Mystery Carrier now contains better and bigger troops!

We've also replaced the 3 Pulse Carriers in the Annihilator Crate with 3 50K Force Boxes. These boxes contain troops that will grant a MINIMUM of 50,000 Force Points, and could contain troops worth 100,000 or 250,000 Force Points! AND we're including a Ruby Core and 5 Meteoric Mystery Boxes in the Crate as well!

Be sure to check out the shop and pick up a new and improved Crates today!

"

—Edgeworld, Daily Update
2013 Nov 4 0:00 (1d9h)
Edit
 1499
Platinum Deal Day!, 2013 Nov 15 11:30 (1d)
Edit
 1199
Platinum Deal Day!, 2013 Nov 28 8:00 (1d); Dec 9 10:00 (1d); Dec 27 13:00 (1d)
Edit
 1499
Ad blocker interference detected!
Wikia is a free-to-use site that makes money from advertising. We have a modified experience for viewers using ad blockers

Wikia is not accessible if you've made further modifications. Remove the custom ad blocker rule(s) and the page will load as expected.